Lucky Ball: Do you have your own lucky number?🎲 Every time you choose it, you win, right? Then… the 'Lucky Ball' is all you need!😋
When you enter a room, you can select your Lucky Ball on the bottom left!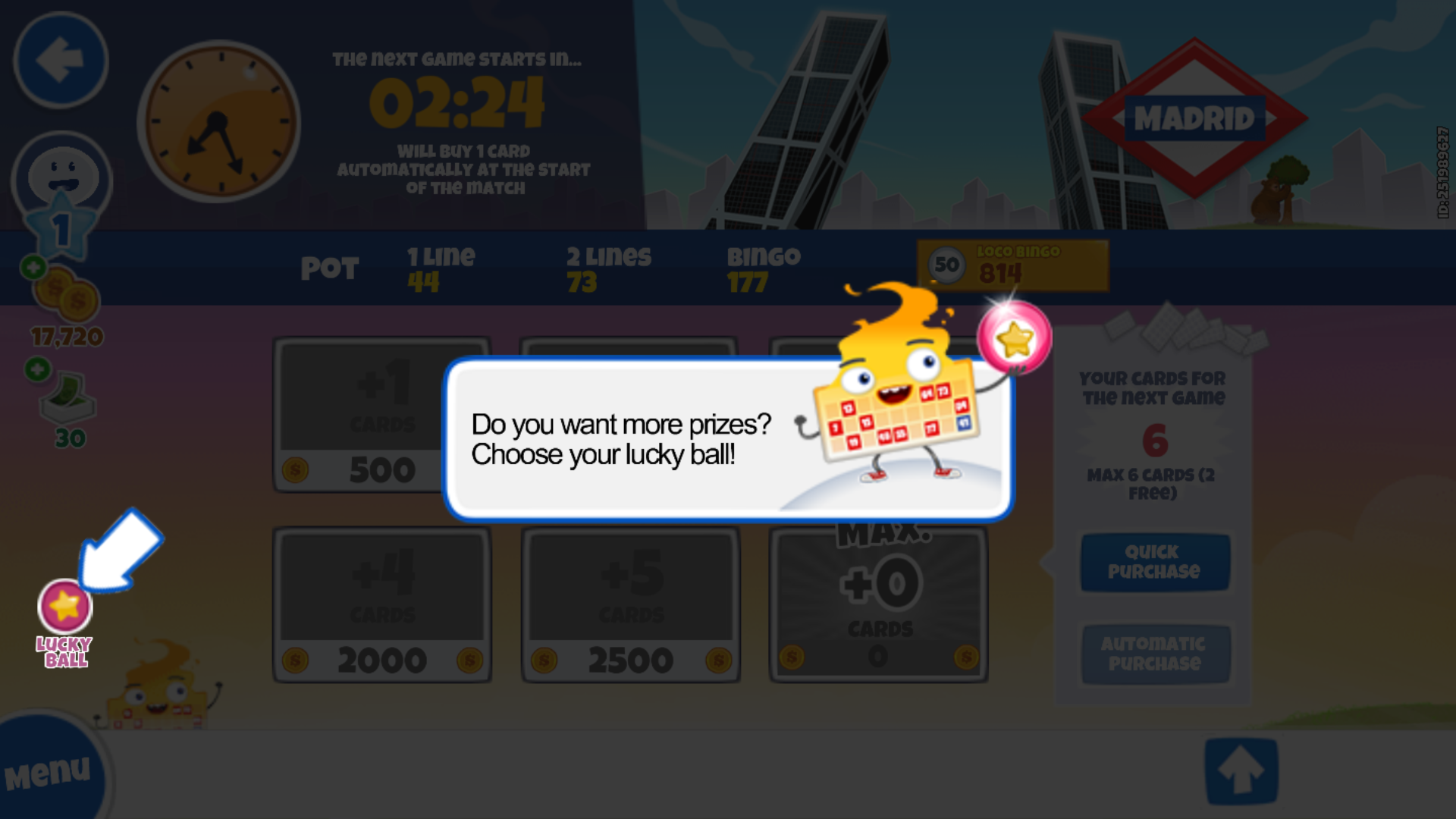 After that, choose your favourite number between one and ninety! But remember, you must do it before the game begins. When the number of the ball you have chosen as your lucky ball matches the number of a winning ball... you will receive a special reward!🎁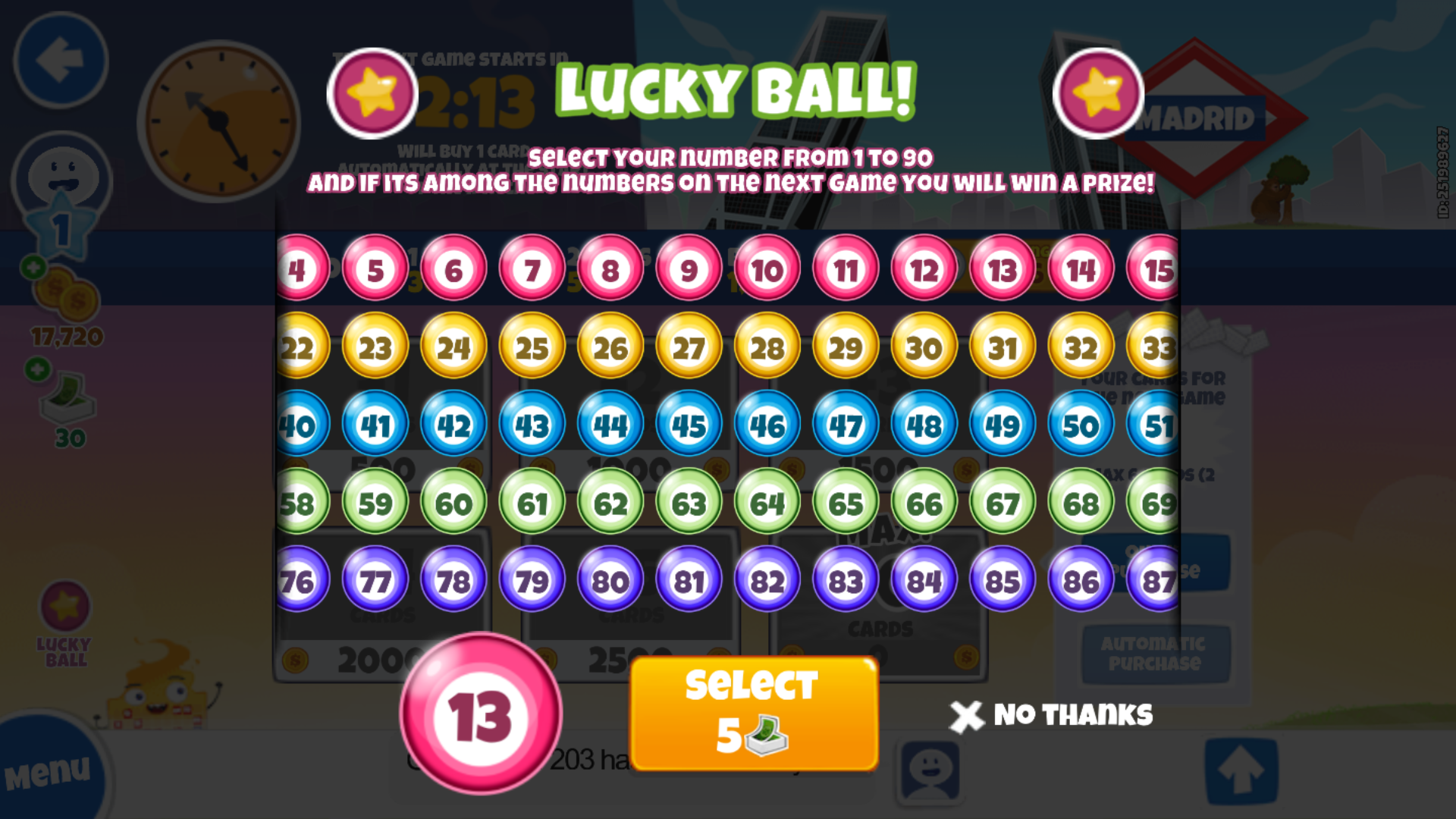 For example, if you pick 5, and another player wins bingo with the number 5, you get the lucky ball prize.
But if the number 5 comes up and no one calls anything with that number, you get no prize.
Extra Ball: This special ball gives you an extra ➕ number that will be available when only one number is left on the card for you to call Bingo!🎈