Do you like events with lots of prizes? Then Loco Pass is the place for you!
Where can you find the Loco Pass? You will always find it on the left side of your game.
Is it always the same season? No, if you look at the picture it says ''Season 8'', every month a new season is launched with a different theme and different prizes than the previous one.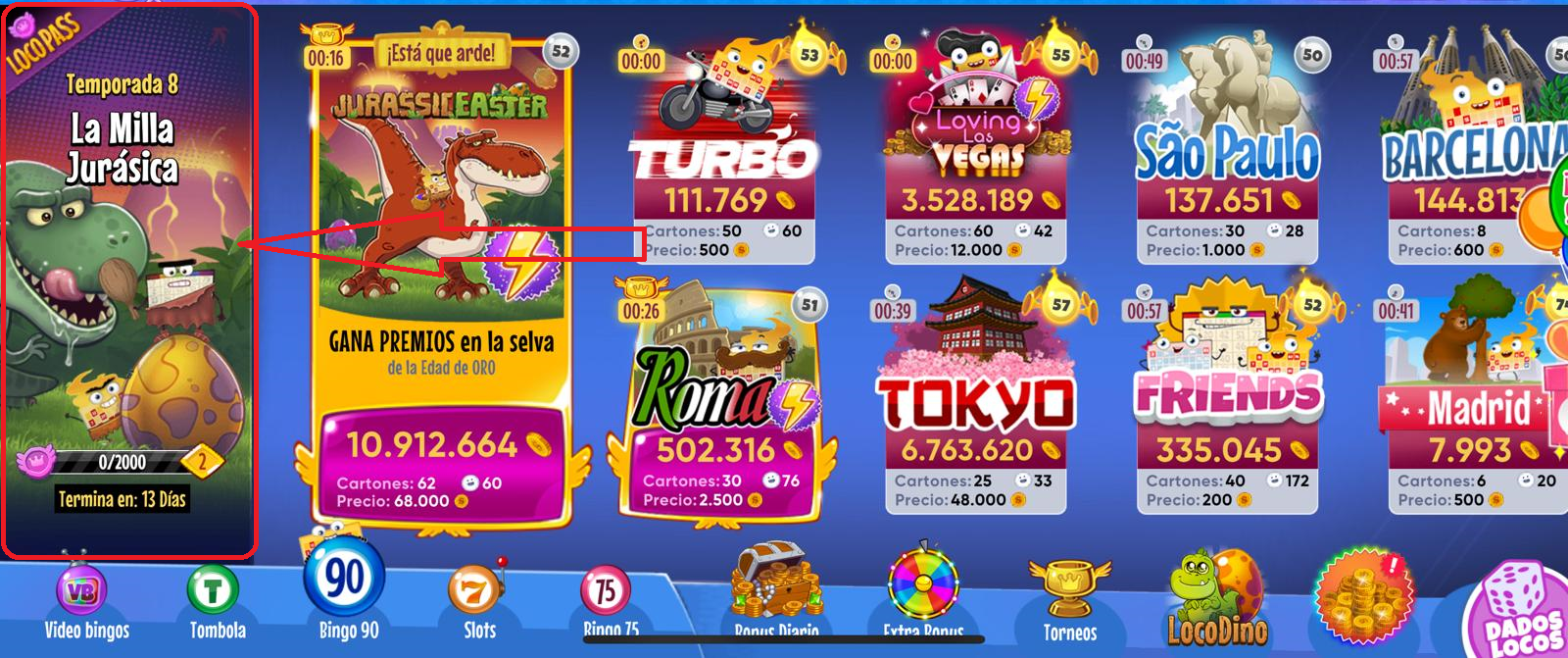 Once inside the Loco Pass we find the following: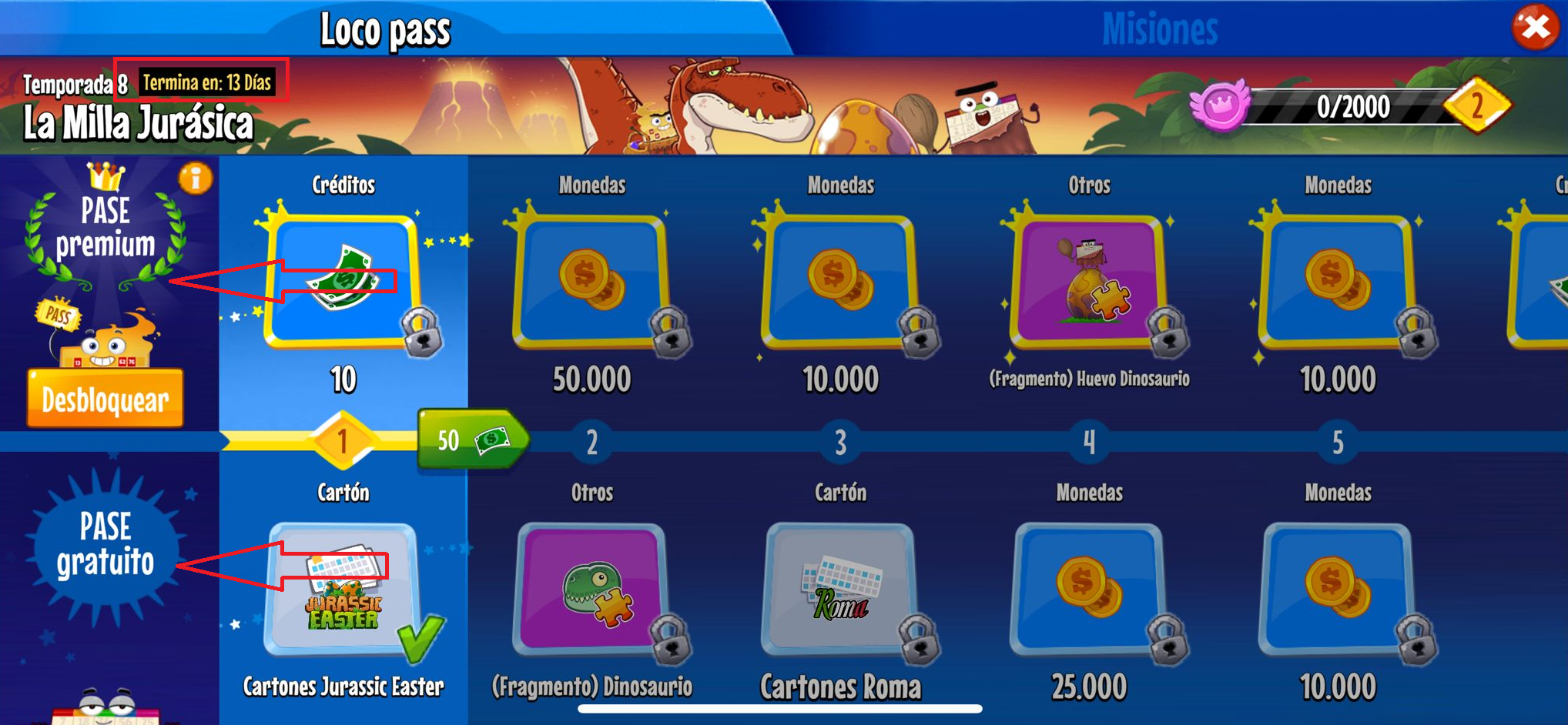 We can see that we have two passes:
Premium Pass --> Exclusive rewards that you can unlock by purchasing the premium pass.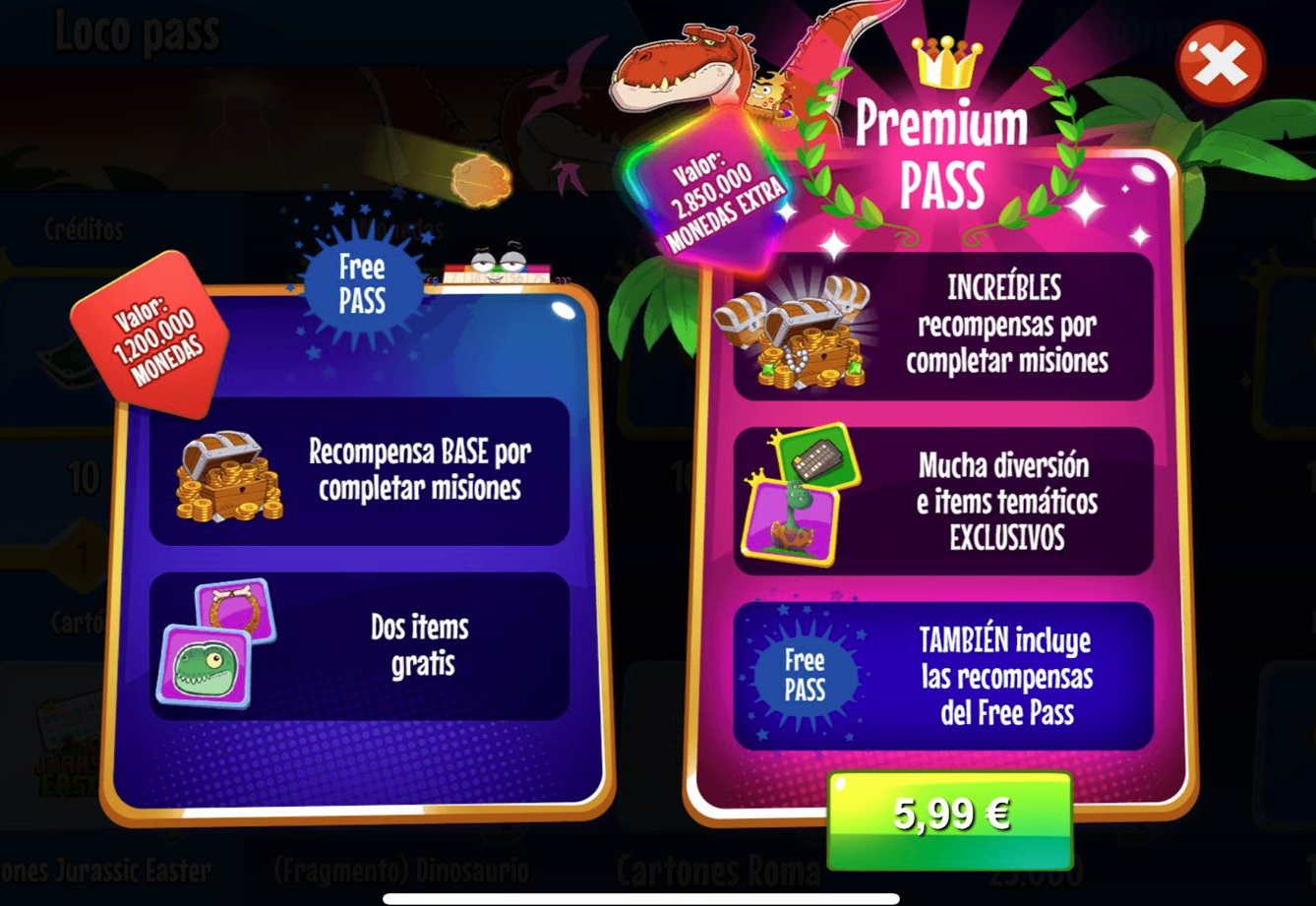 Free pass --> Prizes you get for free
If you only play the free pass you will get the prizes of the free pass, but if you buy the premium pass in addition to the prizes you have in the free pass you will also unlock the prizes of the premium pass.
For example, if you have both passes, in the first round you will get 10 credits and 1 card for the Jurassic Ester room. If you only play in the free mode you will get the card and not the 10 credits.

How can I unlock the prizes?
As you can see, all the prizes have a lock, to unlock them you have to complete missions.
To find out which missions you have to complete, you have to go to the missions section next to the Loco Pass.
Once here, you simply have to see the missions that are available.
The missions are changed every 24 hours and you can change a maximum of 2 missions by clicking on the yellow wheel above the mission you want to change.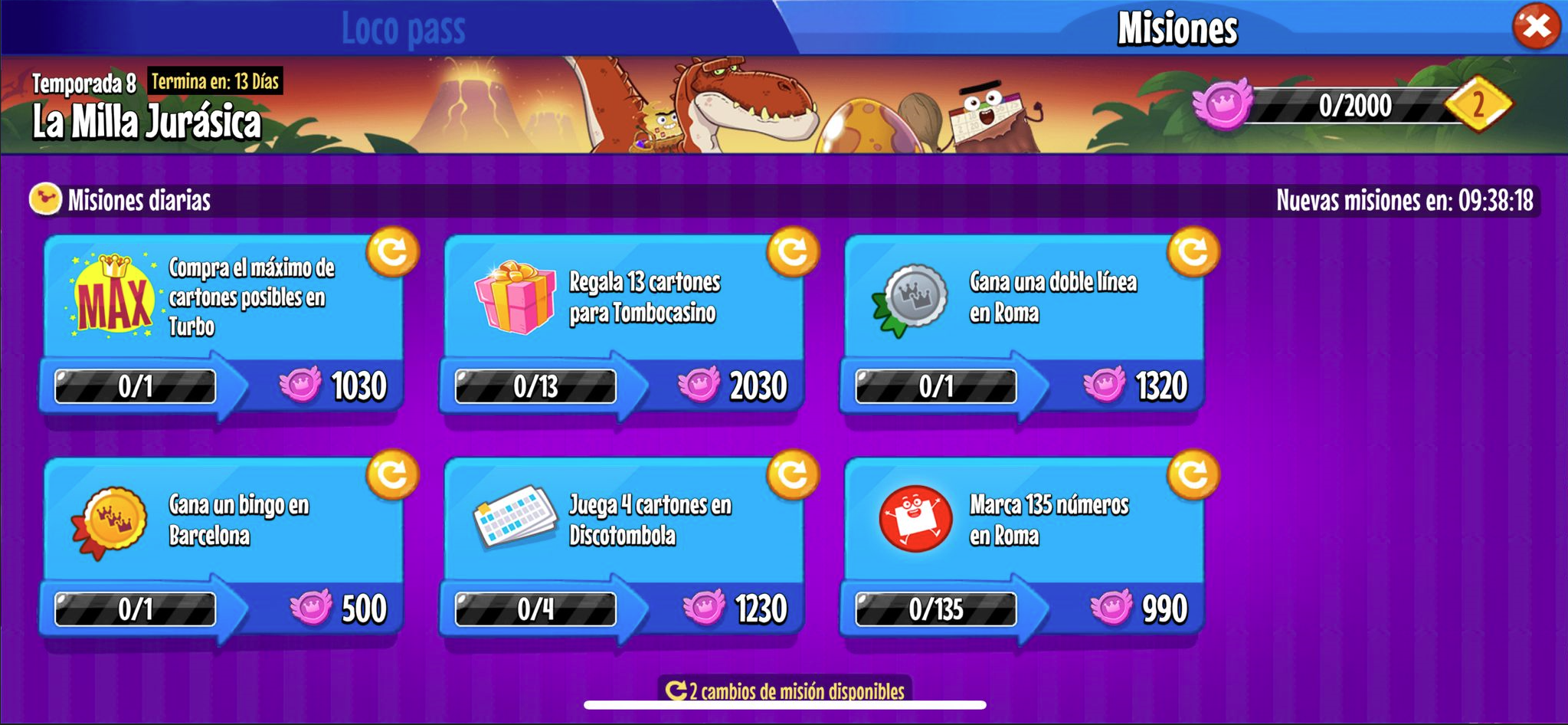 In case you don't want to do missions, you can unlock each level by paying 50 credits.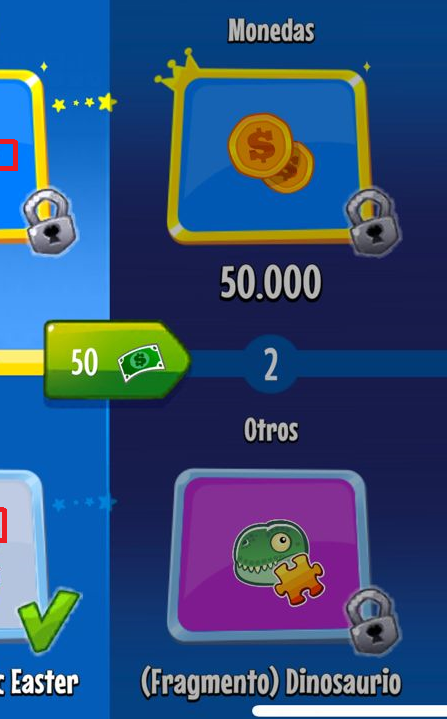 Each time you complete a mission, the game will announce it to you: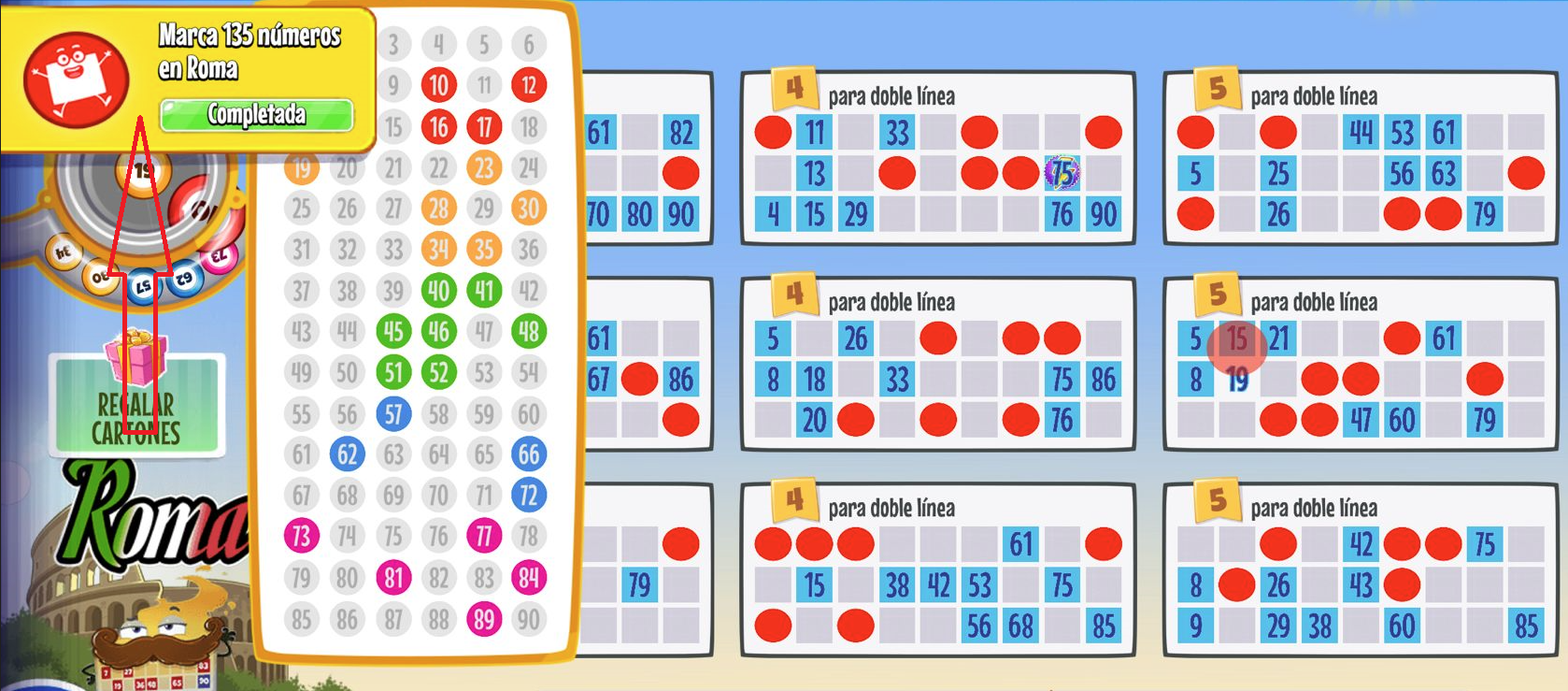 Once the game is over, you can return to the missions section of the Loco Pass to collect the points you have earned.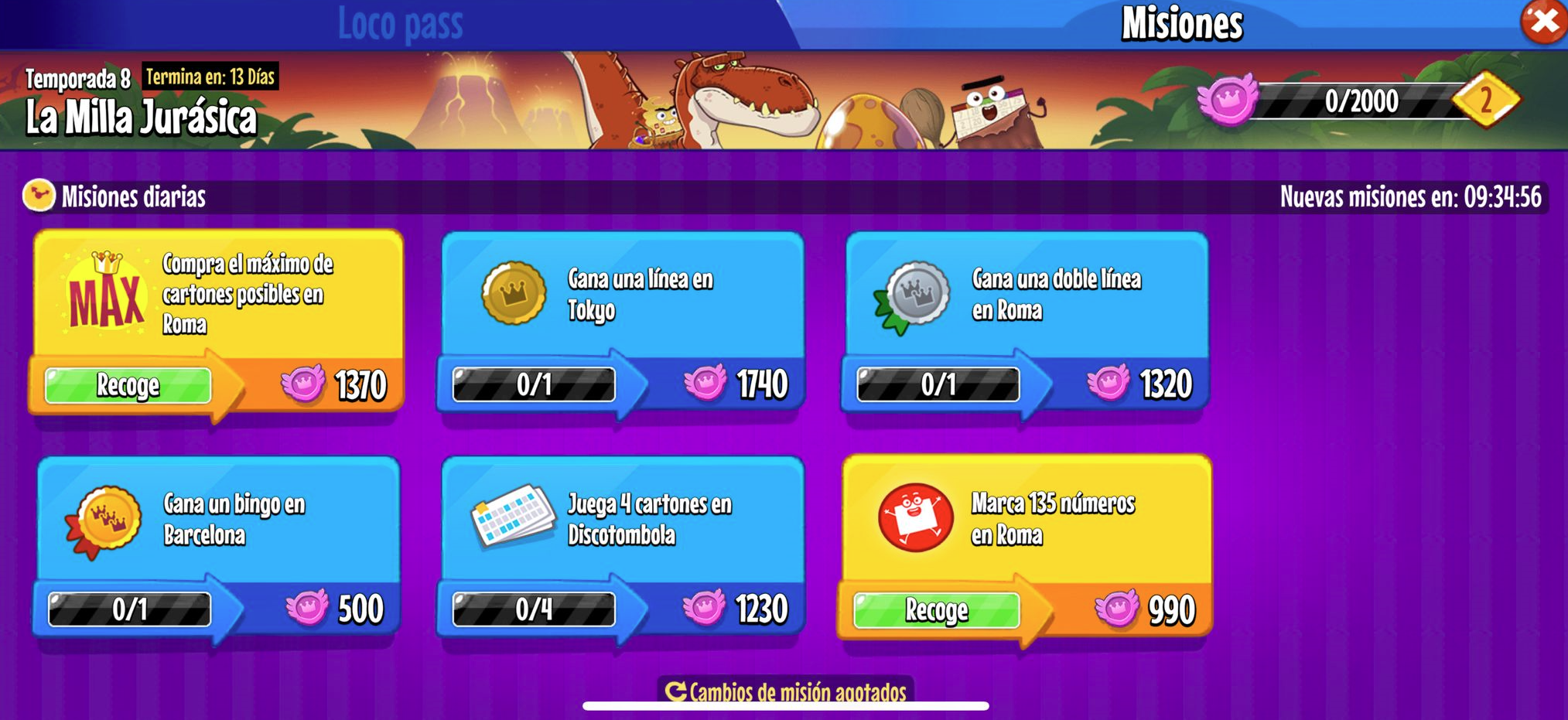 As you complete and collect missions, they will disappear from your game: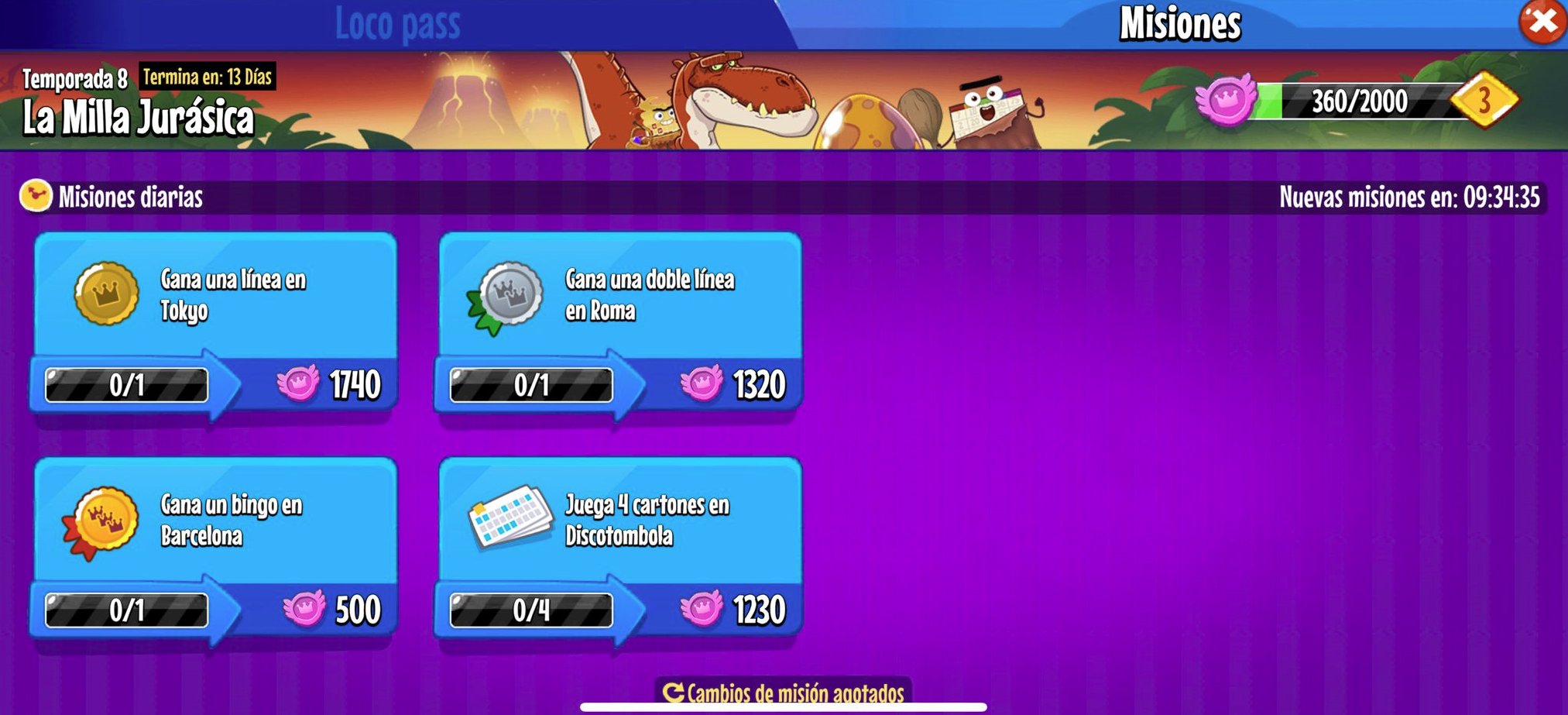 Once you have the points, you have to return to the Loco Pass to unlock your prize: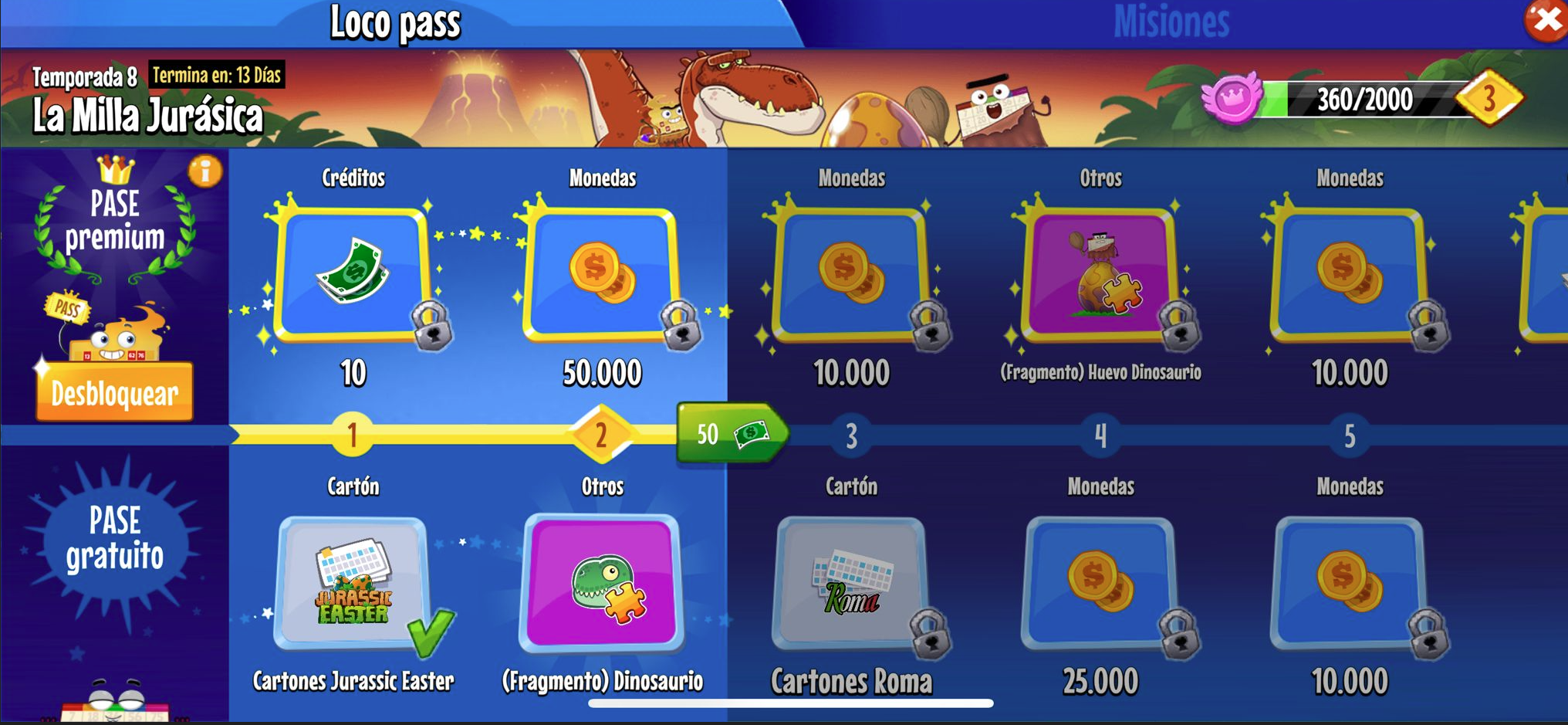 In this example, we only use the Free Pass so the 50,000 coin gift is still locked because we haven't unlocked the premium pass so we get the dinosaur fragment.
And so on until you complete the 50 levels we have available for you.
Remember that you have a whole month to complete it, as well as having a countdown at the top that tells you at all times how much time is left until the end of the season.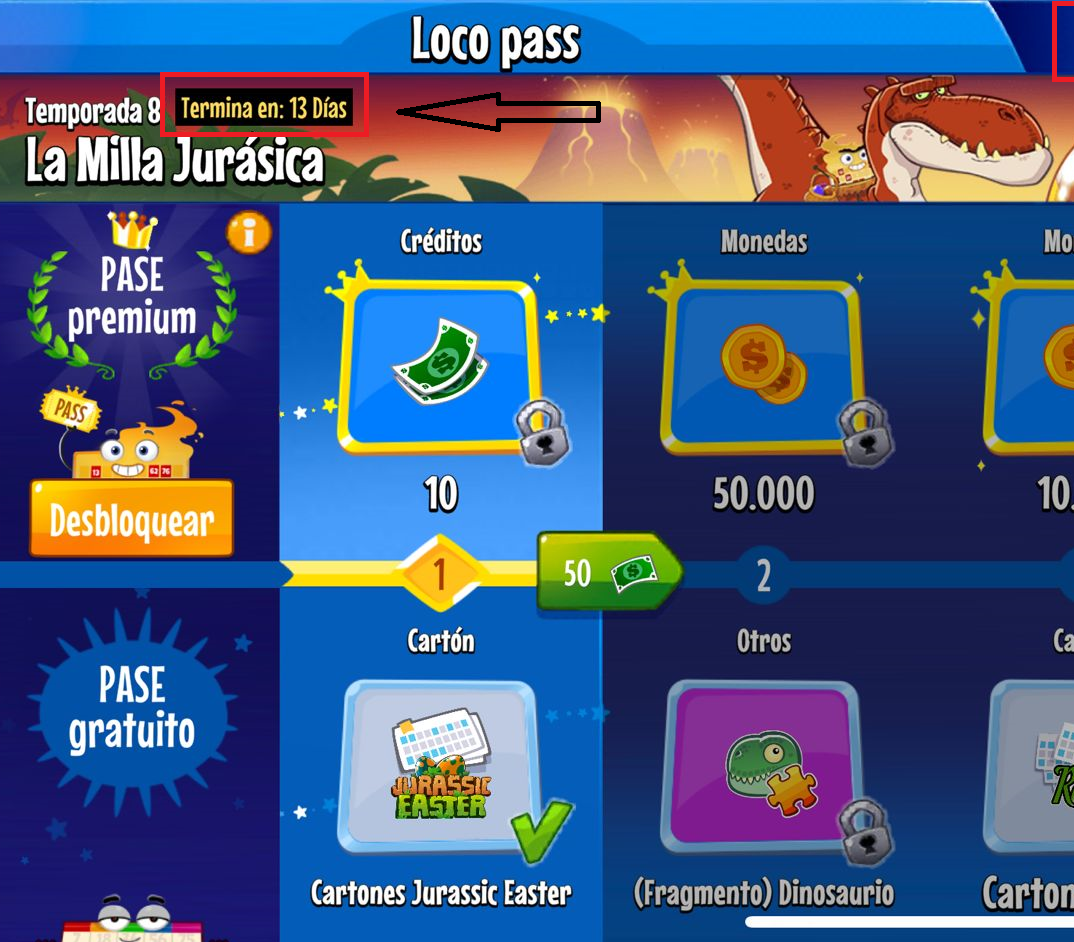 NOTE:
The prizes you see in this article are for season 8, so it is possible that if you are reading this article the season and prizes do not correspond to those in the reading but the mechanics and operation are the same.