If you like board games, then you're in luck! Because at LOCO BINGO we have created the game THE TREASURE MAP: Treasure Map!
Where can you find it? On the button in the bottom right corner of the game but ...be careful!!!! It is not always active... it depends on the moment!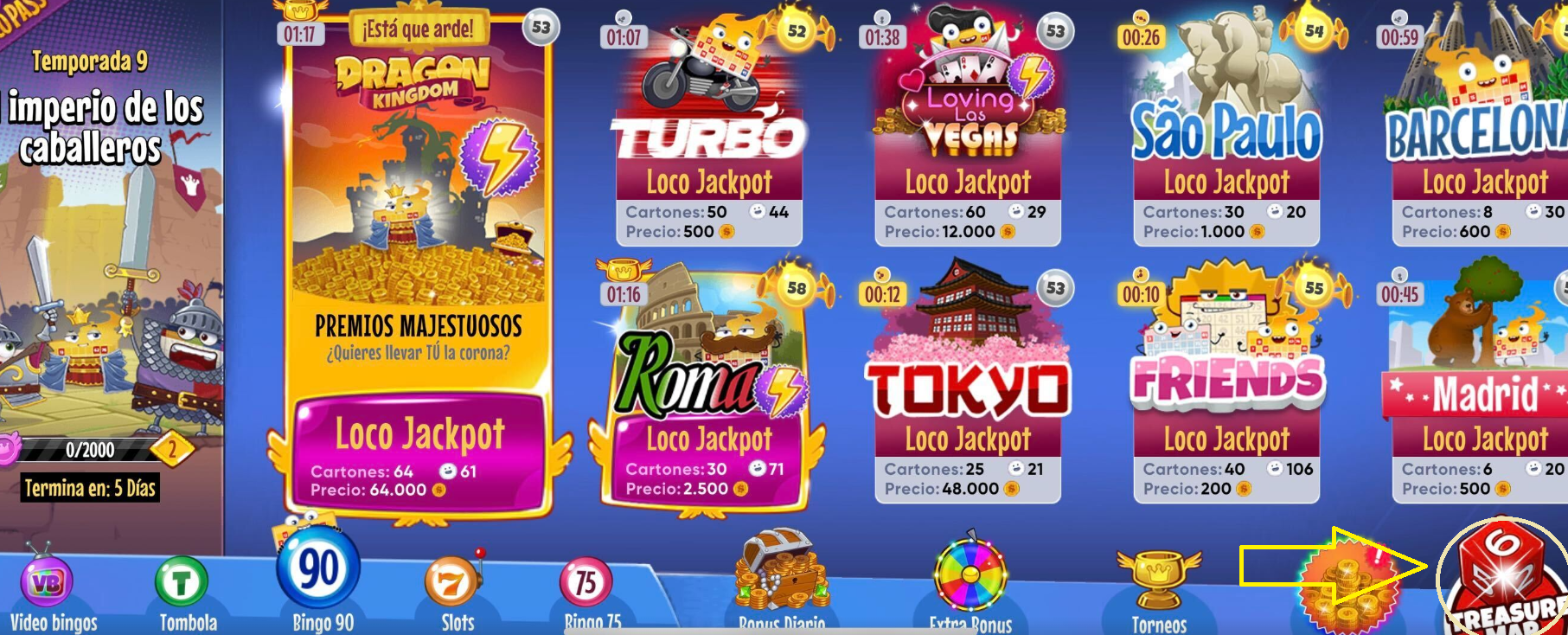 As you can see, the board is full of traps and aids. The GREEN arrows make you advance quickly, while the RED arrows make you go back as many squares as the number they mark. Also... watch out for the SKULL! Because if you fall on it, you will have to start again from the beginning, really!!!!
You can also see that many squares give you credits, coins or energy to move the dice. Yiuhu!
Anyway, the clock at the bottom left indicates the days or the time left for the game to end, while the three prizes at the top correspond to the coins you would get for passing the levels, respectively first, second and third.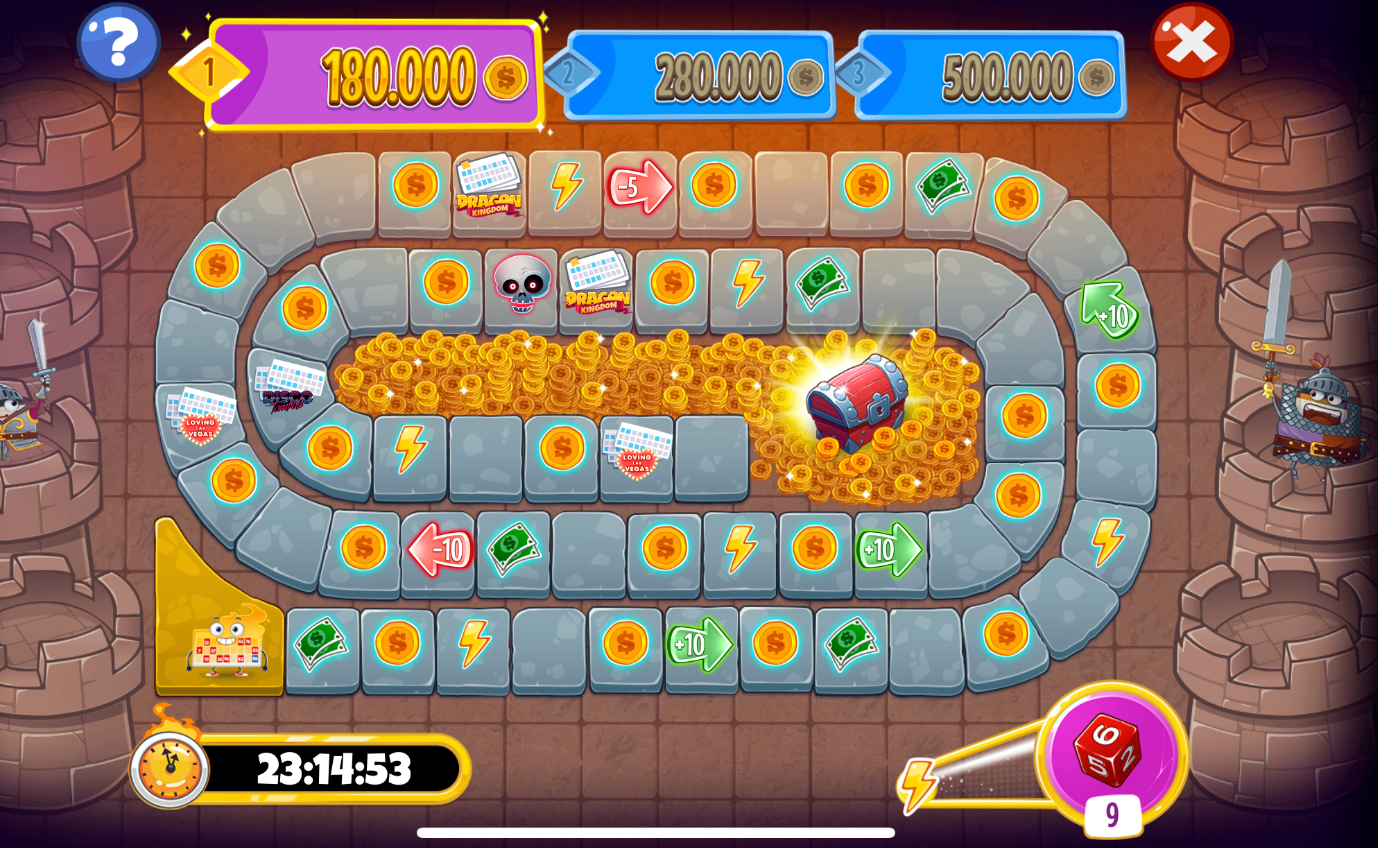 Mechanics of the game. First of all, to participate you must play in the rooms marked with the yellow lightning bolt (located in the image of the room you see on the main screen, before accessing).
Chanting numbers on the cards in these rooms will allow you to accumulate ENERGY which fills the energy bar located to the left of the dice.
Once you have that energy, by clicking on the dice you can make your magic rolls and allow Bingui to advance.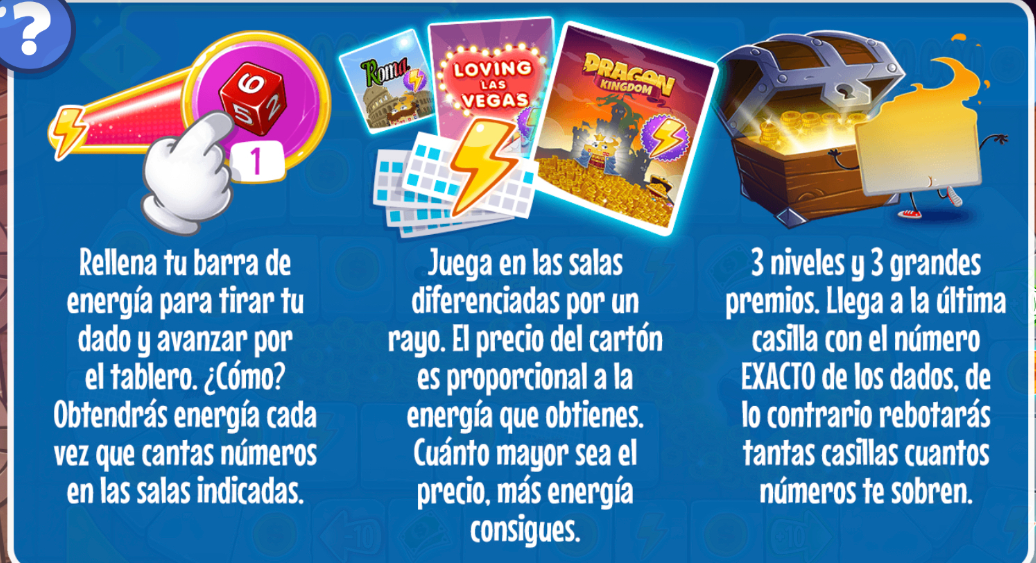 If you have questions about the rules, just click on the button with the question mark, which reminds you of them.
So .... Now that you know how to get to the treasure, all you have to do is play Loco Bingo!
Good luck!